Pizza Night, Every Night.
We're excited to annouce that Fireplace World is now the exclusive seller of ALFA Ovens in the Wabash Valley area.
Alfa ovens are built to satisfy the needs of both commercial and home cooking enthusiast. Made with high quality weatherproof materials that are designed to last. Each Alfa oven has an elegant, modern touch with an attention to detail that delivers a comfortable outdoor cooking experience.
Choose an Alfa oven, choose the best.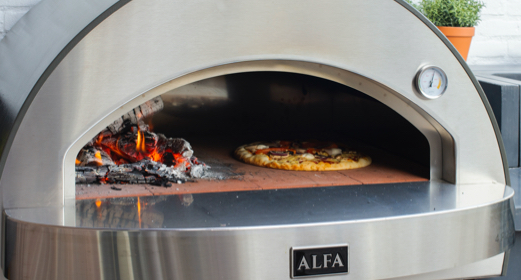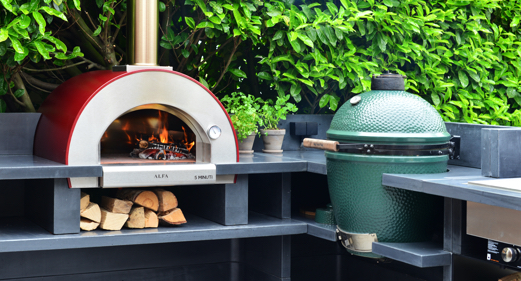 Discover the Best Wood-Fired Ovens Ever.
Enjoy cooking, grilling and baking your food in a wood fired oven. Discover yummy recipes and have more fun in your backyard with a unique product for the bbq, grill, pizza, roasts and desserts. Alfa is the worldwide leader in manufacturing residential wood and gas fired ovens for backyard and kitchens.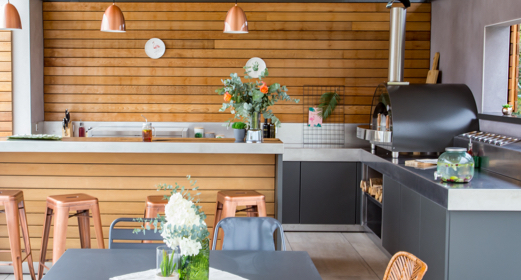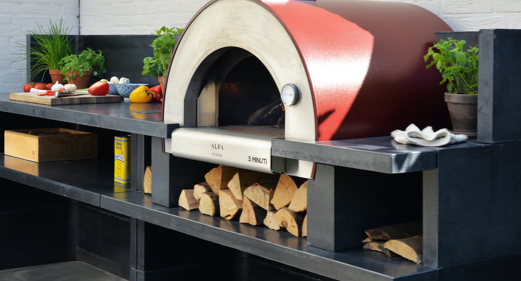 Alfa ovens are made for those who love traditional taste and want to try a real superior cooking experience, indoor or out.
With FORNINOX technology that combines a refractory floor and stainless steel (1/10 in thick) structure, Alfa pizza ovens are ready to use right out of the box.
Choose a stand or tabletop fit for your new oven, or let our experts masons craft the perfect built-in solution for your outdoor space. With custom stone, brick, cooking stations, and accessories, our team can design and build the perfect space for the chef in your home.
Ready to see a demo or learn more about which model is best for your needs? Fill out the form below and one of our experts will be in touch soon.